When the heck was my last post? October? Ouch. Well, I've been busy, working on the album. Much progress has been made.
Also, I've created a new Cakewalk Theme called "SteamPunk" to inspire creativity and in the process, written a how-to guide on theming.
Here's a picture of the introduction to the final track on the upcoming album: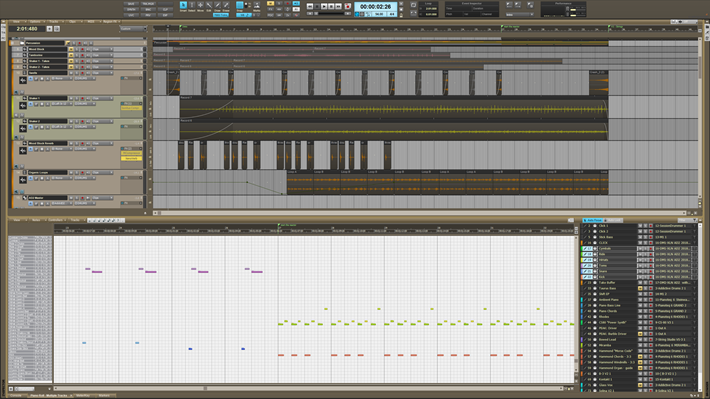 I realize that gives nothing away but does give an impression of the new UI theme: Slate, oiled bronze, leather, with gilt highlights.
Young Lady's Illustrated Primer on Themeable items in Cakewalk.pdf
(updated 03/2020 to version 0.9.5)
Back to the studio; this album's not going to finish itself.