The KORG M1 synthesizer uses a well-respected keybed manufactured by Yamaha. It's solidly built and comes apart "easily" for maintenance. I'm replacing some felt strips and adding a few more for mechanical noise suppression, but it turns out that in order to do that, you really do need to remove the keys. While I'm at it, a clean and re-grease is in order.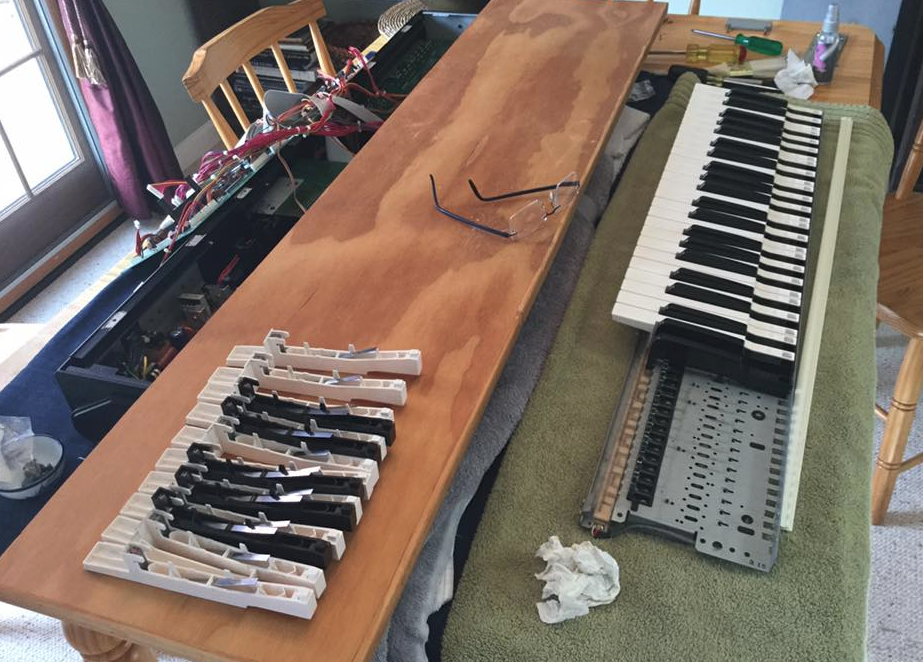 Walter Nicholls, I've found quite a lot of your hair, if you want it back.
Also, a shout-out to BustedGear.com for the excellent support on fixing dodgy key contacts.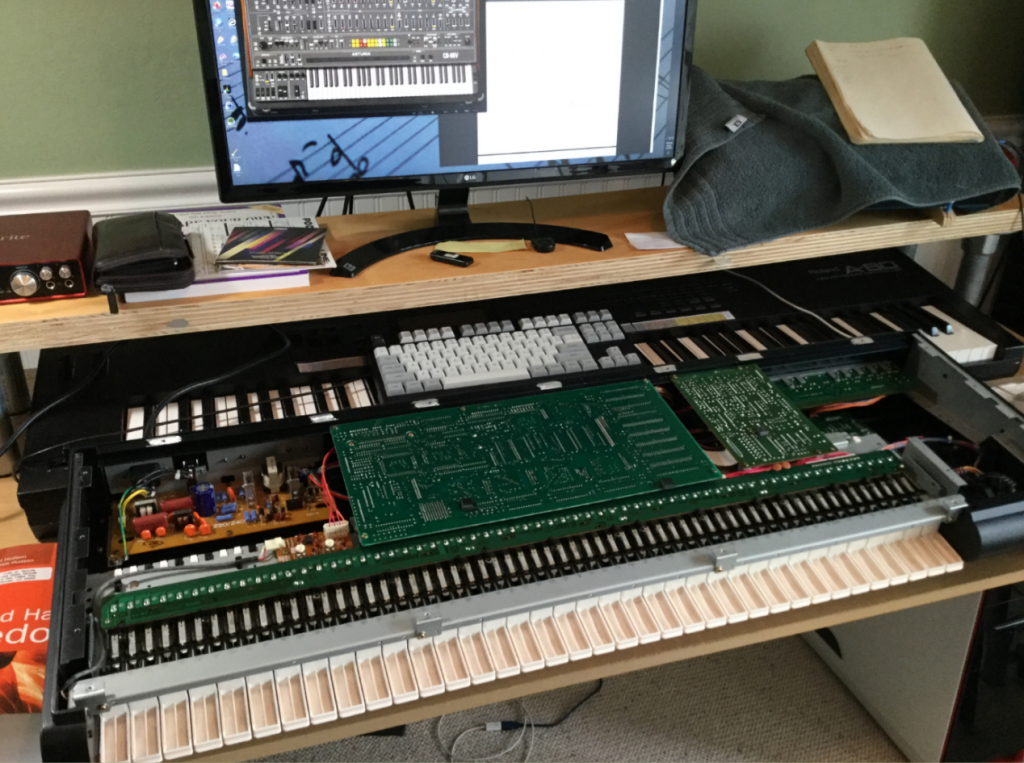 Also, this is a good reference for adjusting the aftertouch/pressure response.